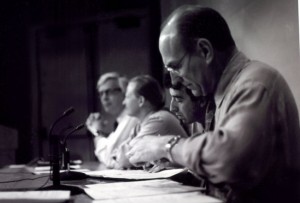 Business Innovators Magazine hosts regular interviews with the most innovative leaders in business on their radio show to feature industry influencers and trendsetters. Andy Curry, a bestselling author, multiple business owner, and contributor for CNN who covers topics such as successful business innovators and entrepreneurs in Business, Health, Finance, and Personal Development was gracious to host me a few weeks ago.
We talked at length (20 minute podcast here) on how improvisation creates positive results in leadership and in life. It is no surprise that technology is constantly changing the way jobs get done. For accounting professionals, our soft skills development is necessary for creating new business opportunities and ensuring we are keeping up with the times.
Forming and growing relationships is important for any finance professional. I ask all the time, "what business are we in?" And all the time I get answers like, "accounting" or "finance". Yes, we provide a very important service, but behind those numbers are very real parts to a person's life. When we take the language of business and state it in a way that clients can better understand, we begin to make better connections. And we do that by using the principles of improvisation.
Respect, Support, Trust, Listen, Focus, Adapt, and tie it all together with "Yes, And…"
Technical skills are important, very important. But if we don't know how to go about relating to the people behind the numbers, we are selling ourselves short and leaving clients frustrated. The principles of improvisation, when we respect the clients, truly listen to them, focus on what goals they are wanting to achieve, and adapt to that, we are able to grow the relationship because we have found a way to bridge that communication gap that accounting jargon creates.
To learn more, Download a free chapter from my new book, Improv Is No Joke or email me at Peter@theaccidentalaccountant.com and I will come to you for your next speaking engagement.