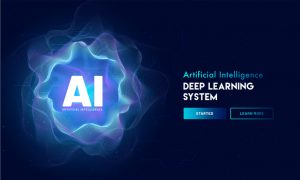 Trying to keep up with innovations in technology is a challenge in any industry—but maybe even more so in the accounting world. It's a very formulaic business, with (traditionally) little wiggle room when it comes to trying new things.
That's why talking with Amy Vetter was such an eye-opener. She's a CPA, a certified information technology professional, certified Global Management Accountant, a yoga studio owner, and the author of two books. She also is an expert when it comes to helping the accounting industry look toward the future, and find ways to fortify itself against any technological changes.
Change is certainly coming. AI, machine learning, and Cloud Accounting are all evolving and shaping the future of the industry.
"Anything like accounting that's as structured as it is, AI machine learning can enter because there's a structure to program into a system," Amy said. "What artificial intelligence is basically taking our own business intelligence and trying to program that into a computer so that the computer can start figuring out those things."
The most helpful thing for accountants to remember? Despite increasing technology that can seemingly do your job for you, AI and machine learning don't have one crucial piece: They're not human beings, and can't provide the relationship that accountants can.
Accountants don't just have to be numbers whizzes (a quality that can be replaced by a computer). They should realize their status as "cherished advisor," as Amy puts it. There's value outside of simple number-crunching.
"What you want to strive for is to be cherished – that your clients can't imagine not having you as part of their business because you are providing so much value," she said. "That the money is not the issue. It's like you're an integral part of their business."
Contrary to popular belief, artificial intelligence can actually be helpful to accountants—not just something that's going to steal their jobs.
"It actually frees up our time so we can spend more time with our clients," Amy said. "It doesn't bring our value down. What it does is give us the information quicker so that we can start analyzing it."
Seeing all the technological changes within the accounting industry as a positive can be difficult. That's true for anyone — but especially accountants.
"When we are given a standard or regulation, we're really good at changing," Amy said. "But when we're given like, 'This is where the future is going,' but there's not necessarily a standard or a checklist of how to get there, we drag our feet a bit in this profession."
The solution? Remembering the standard that doesn't have to be written down: Keep building relationships with clients. Be a human, not a computer. And learn how to become the "cherished advisor" that every accountant has the power to be.
To listen to the full interview, click here