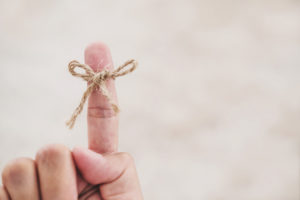 Have you noticed that many business presentations are boring, mind-numbing, and bullet-ridden with speakers reading from a script? When you see the PowerPoint presentation come up, you know you are in for a snooze-fest. It does not have to be that way. When used correctly, presentation tools can be useful in getting your message across to your audience. Rather than use your presentation tool as a crutch, I have three tip to improve your audience's retention of the materials presented and keep them engaged with you as a speaker.
Less Is More: You were asked to present because you are the subject matter expert, and you know your material. Do not need to put everything you know, every word you will say, on presentation slides. Too much data and information on slides puts the audience in decision-making mode: listen to the speaker, read the slide or maybe just read email. Instead, highlight key words or phrases that will guide you through your presentation. Connect with your audience by looking at them, not the slides or script, and create a two-way conversation.
Eliminate Bullet Points by 90%: Presentation slides riddled with bullet points look like a mob hit rather than a learning experience. Your audience tunes-out and minds wander to other, more interesting, places. Does your employer add funds to your 401K for every slide and every bullet point you incorporate in your presentation? Didn't think so. Use only one key message or bullet point per slide so your audience can focus on one thing – what you are saying. While there are some situations where multiple bullet points are useful, keep them to five or less. In this case use animation to bring those lines into play rather than a static presentation of all bullet point.
Let Pictures Tell The Story: Pairing words with pictures can help your audience retain the information you are sharing. In his book Brain Rules, John Media says that we remember pictures at a higher rate than we recall words. According to him, after three days we will remember only 10% of information presented, but 65% of images or pictures seen will be recalled. Images help bring your story to life, and keep them alive.
Where you place images is important, too. We read from left to right so naturally our eyes gravitate to the left side of any page or slide. By placing an image on the left side of the slide and the supporting text on the right, you have a greater chance of your audience seeing and remembering that important picture.
By using fewer words, reducing or even eliminating bullet points, and properly placing pictures and images on each presentation slide you will increase your audience engagement and their retention of the material. It's that simple!
Want to learn more. Visit my website at http://petermargaritis.com