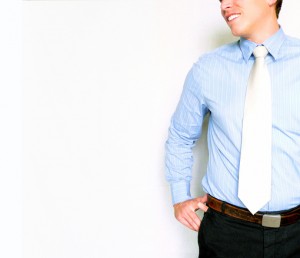 When you hear the word improvisation, I can probably guess what pops in your mind. Slapstick comedy with actors being goofy and quick witted for entertainment purposes. At the very least, you have been entertained by a few episodes of Drew Carey's Whose Line is it Anyways? However, there is much to improv that goes beyond a humorous exchange.
Improvisation is about making a meaningful connection with those around you, developing good listening skills so that you can understand where others are coming from, and adapting to the situation by communicating effectively to achieve mutual success.
One major lesson that I've learned through improvisational techniques is that it's okay to make mistakes, learn from them, and just keep moving forward. I have used improvisation in various aspects of my life to tackle business challenges, to deal with health issues, and to learn to be a better father and husband.
Improv teaches you about assessing the needs of a particular situation and addressing any issue that arises. To be good at improv, you need to understand your strengths and weaknesses and be able to operate in confusing situations. By listening and focusing, you can cut through that chaos and find clarity. And you have to be willing to take risks. You need to avail yourself to opportunities and avoid making excuses why things won't work out.
Despite most improvisation misperceptions, the practical skills used are not about disorder or stalling. In order to adapt to the situation for a more positive result, the essential skills for improv can be implemented to enhance leadership quality and build up the entire team. Clients, colleagues, and coworkers are naturally drawn to leaders that employ these strategies and make them feel valued.
Are you ready to see a more positive outcome in your personal and professional life?   Download a free chapter of my new book, Improv is No Joke or invite me to present as your next keynote speaker!