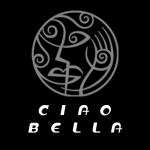 How many of you are tired of poor customer service?  Ever feel the phrase "good customer service" is an oxymoron? My pet peeve (to be fair, one of my pet peeves) is when I am seated in a restaurant and somehow become invisible to the wait staff. So frustrating. But then I came across an Italian restaurant named Ciao Bella in Bloomington, MN, a town outside of Minneapolis, and my faith in customer service was renewed.
I was in Minnesota presenting two full-day courses at the Minnesota Society of CPAs and Ciao Bella's was very close to the hotel I was staying.  So, despite the late-March snowfall, I decided to walk over to Ciao Bella for dinner.  I walk in at 6 PM on a Tuesday evening to find a completely packed bar. I make my way through the crowd and find an empty bar stool at the corner of the bar which is directly behind the beer taps, virtually invisible to the bartender.
Within seconds the bartender, Brittany, came over and asked how my day was and would I like a cocktail.  I was in shock! I didn't have to send up a flare, smoke signals, or fake a heart attack to get her attention.  Get this, I ordered my cocktail and within two minutes (not three, not four, not five) Brittany delivered my cocktail and with a great big smile asked me if I was going to stay for dinner. Crazy, right?  I must be in the Seinfeld episode, Bizarro World.
As I was reviewing the menu, Damien came over and asked if everything was okay and would I like to place an order (remember I am sitting behind the beer taps). As I was enjoying my dinner, both Damien and Brittany checked to see if everything was okay. During my meal, I noticed the bartenders interacting with other patrons, and it became very obvious that there were many, many regulars that night.
After dinner I ordered another drink and asked for the check. When I examined the check I noticed that my second drink order was missing. When I told Britney that she forgot to charge me for the second drink, she replied "we take care of our newbies." I was speechless. I had a look on my face of ultimate confusion, and felt like I was in the Twilight Zone!  Wow, this was incredible: they made me feel like I had been coming to this restaurant for years.  As I left, I was thinking that they couldn't do this again tomorrow. Could they?
Next day I arrive Ciao Bella at 5:15 PM and again the bar was packed plus the dining room was about 90% full. Again I found a barstool at the other end of the bar behind those bar taps, and was immediately greeted by Brittany who remembered me AND my flavor of an adult beverage. This was really intriguing, and I wanted to learn more. I started a conversation with the man sitting next to me only to find out that this guy is the "Mayor of Ciao Bella's." (Norm from Cheers is a better analogy but I threw everyone a curve with the Twilight Zone reference). The "mayor" frequently travels to this part of Minnesota, and every time he's in town he has dinner here. Guess what, he's been doing this for over five years and he knows all the employees by name because, as he states, "nobody leaves."  He even knows their spouses. I asked him why he thought nobody leaves, to which he replied, "they take care of their people very well."
About that time the manager of the bar, Sue, comes over to me and says, "you here last night, right?" Sooo (Minnesota accent) I engaged her into a long conversation about why Ciao Bella's treats their people so well while many others in the business do not.  Sue reiterated that the restaurant's mission statement is all about treating people with the utmost respect, their own Golden Rule, that applies to both the internal customer and the external customer. This is amazing – very low turnover in the restaurant business is extremely rare. I should know because I am Greek and was raised in the restaurant business.
I was so amazed by this conversation that Sue introduced me to the general manager, Scott Schoeing, The story that Scott told me mirrored the conversation that I had with Sue. Treat people well and you'll be amazed what they will do for you. A simple concept that can be applied to all businesses, divisions, departments, customers, and clients.  Sometimes we make things way too complicated when simple is powerful.
Bottom line, if you ever find yourself anywhere near Bloomington, MN, take the time to stop in to Ciao Bella's for dinner and experience for yourself their customer service extraordinaire.  Be sure to say hello to Britney, Damien, Thea, Scott, Sue, Naomi and Michael, and please tell them I said hello and I will be back again.