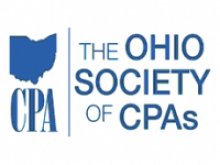 Every business should use social media to transmit their message to clients and staff, even very conservative and traditional accounting firms.  Recently the Ohio Society of CPAs was featured in the Accounting Today "8 Examples of Accountants Innovating in Social Media." The article says in part:
"Major kudos to the Ohio Society of CPAs for putting on a professional, top-notch show on YouTube. Their well-designed channel features a "Spotlight Series," with a bimonthly discussion with newsmakers and thought-leaders in the business community about issues important to Ohio CPAs."
Effectively communicating with current and potential clients is even more critical today – messages are sent in rapid fire rates to all of us. Staying in touch, sharing valuable information and creating a feedback opportunity helps you stay connected with clients. It's really networking – you're using technology to advance your message. With so many tools available, all firms need to decide which they want to use and develop a plan to create content and deliver it.
Great job, OSCPA! Full disclosure: I am a member of the OSCPA and a past chair of its executive board.