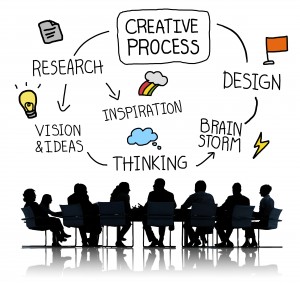 When asked what you do for a living, what do you answer? Accountant or business manager or maybe partner in a CPA firm? That may be what your business card says, but in reality what you should say is "I am a problem solver". That's the value you bring to clients: you make their businesses run more smoothly by resolving problems that create obstacles to success.
The best problem solvers are also very creative. They look beyond the obvious job duties and investigate opportunities. Rather than complete the tasks assigned by clients (or bosses), creative problem solvers look deeper into the project. They identify potential liabilities, brainstorm potential solutions, do their research and discuss the options with their client.
Now you may say that you just aren't creative, that it's right brain versus left brain, that it's something you are born with or you aren't. Not true. Creativity can and should be nurtured and developed in every person. Even accountants!
Most business leaders are driven by the bottom line. Investing in developing creativity in your staff has to yield dividends, and it does. Here are the facts*.
•  Companies that embrace creativity outperform those that don't 1.5 to 1
•  58% of those who foster creativity increased annual revenue by 10% or more. Only 20% of less creative companies had similar growth.
•  82% of companies believe there is a strong connection between creativity and business results.
•  60% of companies who foster creativity in their team have received award and recognition as a "best place to work."
•  Despite the facts, 61% of senior managers do not describe their companies as creative!
So what does it take to bring out the creativity in your team? Start with yourself.
•  As the leader of your team, are you open and receptive to new ideas?
•  Is brainstorming a part of the process – actively soliciting ideas that challenge the norm.
•  Is your team encouraged to try something new, to avoid SALY (Same As Last Year).
•  Are you a "Yes, but…" leader or a "Yes, and…" leader?
If you answered no to any of these points, you may be the problem. The solution: get professional help. Let's talk – you can be a creative, problem solver.
* Results from a Forrester Consulting Survey