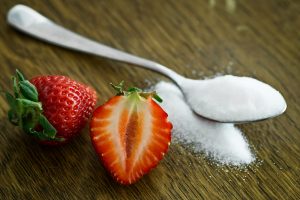 Who is going to argue with the wisdom of, "a spoonful of sugar helps the medicine go down?" Certainly not me. Think about it – I'm sure you do some form of this with your children, or dog, if you have either – in order to get them to digest something undesirable, but necessary. You add something sweet to go with it!
I am definitely in favor of taking this advice literally during the undesirable time of year that is busy season. Sweets and snacks made available during the long, endless hours of busy season can certainly go a long way, but so can something else that's "sweet." Humor.
Is there anything better than experiencing a really good laugh? It's one of those sensations that lightens your mood, makes you want more. When something is funny, it feels good – it's the sweet that can make the medicine of long hours taste a little better. So, why are so many workplaces seemly devoid of humor? The answer definitely depends on your culture and your colleagues. The point is, humor isn't as common and present as it should be…and stress can be a big reason for that.
I get it; people are feeling tense. It's a stressful election season, we're in survival mode with ramped up deadlines, we're all just trying to get through till quitting time. And let's be honest, when you're facing a tough deadline or enduring an impossible task, do you really want to be interrupted with some joker saying, "Hey, did you hear the one about the priest, the rabbi, and Bill Clinton walking into a bar?" Nope. Not the time, not interested. However, humor need not be a stand-up routine – it can be present in how you finish a request in an email, or a brief quip in passing to a colleague in the lunchroom. Perhaps you won't get a belly-laugh each day at work, but you'll be a part of lightening the mood and thereby making work more enjoyable for not only you but everyone on your team.
Here are some ideas of how to get your team on board to invite and enjoy a little humor this busy season:
Use the internet. Google any number of phrases "busy season laughs," "accountant humor," etc. to find funny accountant memes, hashtags, articles, and GIFS to enjoy throughout the season. Let us give thanks to the internet for being able to find stupid, yet funny relatable things for us to laugh about.
Schedule office get-togethers – even if brief (30 minutes) and in the break or lunch room. Give people a reason to take a break, interact, and enjoy something different whether it be a treat, reward, or lunch.
Keep a positive attitude – it can be contagious.
Busy season doesn't last forever – but the memories (good ones!) can live on for a long time and, with just the right amount of humor and engagement, it can actually become a time of year your team doesn't dread.
Start practicing using humor effectively every day by joining my Yes, And Challenge. Share your challenge insights on Twitter with #YesAndChallenge or The Accidental Accountant Facebook Page.