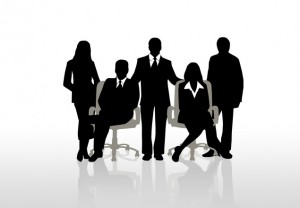 In today's corporate America, retention rates for millennials aren't great. Like every generation does, these young professionals are shaping the future. Where their parents would remain with a company for their whole careers, it is now common for talent to change jobs every few years. In response to this phenomenon, companies are looking for unique and effective ways to attract and keep their young staff members. I came across a recent article in the Wall Street Journal about how Goldman Sachs is moving forward with a new plan to retain more of their junior banking staff.
Jeanne Branthover, head of the global financial-services practice at an executive-search firm, commented on millenials saying, "They want and are serious about having a work-life balance. Most are saying `I know this looks good on a résumé, so I'll do this for two years. But I'm using this to go somewhere else." That's it right there. Take it or leave it folks. They make up the majority of the workforce."
Entry level positions have been known as cross-corporation stepping stones for a long time, but since most of these people have seen their parents get laid off, they have this conception that their employers don't care about them, so why should they care about them in return. You are left with brilliant minds, motivation and a wealth of creativity, putting in their two years and leaving.
Improv can leverage this generation. Sound confusing? Goldman Sachs is learning the power of listening to what their employees want. And they are respecting them by supporting them. They are becoming more and more adaptable. They aren't giving them anything they want. It isn't a rolling over and showing off the belly, it is about innovation. Improv principles foster innovation because when you listen, respect, support, focus, and adapt to those around you, you unlock and encourage their creativity and creativity is the foundation of innovation. And when people feel appreciated they stick around.
To learn more about the power of improvisation, download a free chapter from my new book, Improv is No Joke or email me at Peter@theaccidentalaccountant.com and I will come to you for your next speaking engagement.